YAS-News Term 2 Week 6 2023
A Note from The Principal
How fortunate I feel to have been part of the Year 11 and 12 Tourism camp to Robe last week. Linda did an amazing job organising what was a very balanced camp that allowed for great learning and many opportunities to connect with such wonderful young people. Most of these students I have known since Reception/Year 1 and from what I witnessed our future is in very good hands.
The weather did not put a dampener on olive picking yesterday. The students had a ball and were kept warm by the fire and some yummy damper!
Next week, on Thursday 15th June we have our R-6 Assembly, hosted by Ms Lee's 4/5A class @ 9:00am in the school gym.
Our Cockatoo Café has a new menu – come and have a coffee and snack prepared by students on Thursday's at recess time.
We have a lot of great things happening at the moment, please keep an eye on our Facebook page for daily updates and lots of photos. Our newsletter is another form of communication to our community and we take note of all feedback regarding how we can improve. As well as the newsletter being available on digital devices, there will be printed copies at the front office for people who prefer paper reading.
Enjoy your long weekend!
Christine
Robe Tourism Camp
My tourism class set off on an exciting trip to Robe, a coastal town. Armed with notepads and cameras, we eagerly settled into the long bus ride, brimming with anticipation. Upon arrival, we quickly made ourselves at home in Tarooki Campsite, surrounded by the amazing ocean views.
With the break of dawn, we scattered across Robe, interviewing locals and uncovering the town's history and hidden gems. Their stories painted a vibrant picture of the community and its thriving tourism.
The highlight of the day was visiting Mike's Beef Jerky and Humpalicious camel farm, local culinary gems. The tantalising aroma and mouth-watering flavours left us yearning for more as we indulged in unique delicacies. To our surprise, we even had a playful encounter with some mischievous camels.
Our accommodation presented a few challenges as the showers lacked water pressure, requiring us to find creative ways to freshen up. Sharing bunk beds turned into memorable experiences, fostering friendships and sparking hilarious late-night conversations.
As our trip drew to a close, we decided to celebrate together with a lively dance party, moving to our favourite tunes. Laughter filled the air as we let loose and immersed ourselves in pure joy.
However, our exuberant revelry caught the attention of Ms. Shute, our caring, yet stern teacher. She reluctantly ended the party, reminding us of our responsibilities and the importance of rest!
Despite the gentle reprimand on the final night, the memories forged in Robe would forever hold a special place in our hearts. The trip deepened our understanding of different cultures, ignited our passion for exploration, and created lasting bonds among classmates.
- Nik E
From Wednesday the 31st of May to Friday the 2nd of June, year 11 and 12 tourism students participated in a practical camp to the small, coastal town of Robe. During peak holiday seasons Robe experiences large numbers of tourists. School students travelled to Robe for a better understanding of how local businesses manage with the large tourist fluctuations and how they continue to grow their businesses even throughout the off-peak periods.
Students were accompanied by tourism teacher, Ms Shute and Principal Mrs Bell. Our group stayed at local accommodation, "Tarooki Campsite and Conference Centre". A ten-minute walk from the heart of Robe and with quick access to secluded beach and lakes, the large dorms and 2 acres of natural bushland was the perfect stay for our tourism class. Students interviewed tourists for an insight as to why they chose to travel to Robe, as well as interviewing local businesses and operators.
We got to spend time talking to Anthony from Robe Holiday Park and Lonny for the Robe Visitor Centre who provide the class with insightful information. We also had booked tours of "Mike's Beef Jerky" and "Humpalicious Camel Farm" where we were able to sample their products and understand how they cater to the tourists who visit them, as well as why they decided to operate their businesses out of Robe.
It was a fantastic camp and we learnt a lot about the beautiful town of Robe.
- Sophie M
Year 10 Installation Art
In week in Art, we explored Ephemeral Installation art. Ephemeral refers to something that lasts a short time. An Ephemeral artwork is usually described as a work of art that occurs only once and cannot be kept as a long-lasting object to be exhibited in a gallery or museum.
Today we walked to Normanville Beach to use the beach flotsam available to assemble our artworks. After collecting various materials, we created artworks that were either going to be washed away by the sea or lost in the footprints of winter beach goers. In either case, we photographed our efforts to keep a permanent record of our creations.
The Fleurieu Youth Climate Summit
On Tuesday the 30th of May, the Middle Years SRC students were very fortunate to attend the Fleurieu Youth Climate Summit at Encounter Bay Football Club with many schools in the Fleurieu region.
This was a day where students could put their leadership skills to the test and work with students from other schools to develop local climate change initiatives. It was also a day where the students could hear about what people and businesses are doing in our communities to combat climate change. Some of the speakers included Scott Oster who is the Director of Major Projects in the Growth and Low Carbon division of the Department for Energy and Mining. Also, Rachel Williams who is Project Manager of SA Ozfish and has worked for not-for-profit organisations in natural resource management, wildlife conservation, youth training and regional food cooperatives.
We were also lucky to be in the presence of an enthusiastic and engaging master of ceremonies from Canada who even did a handstand on a table!
Our next step is to develop an initiative at our school to help slow down climate change. Stay tuned for our next steps!
A big thank you to Kate Cook for helping with supervision and Phil Noel for driving the bus.
Jade Barry
(SRC Coordinator)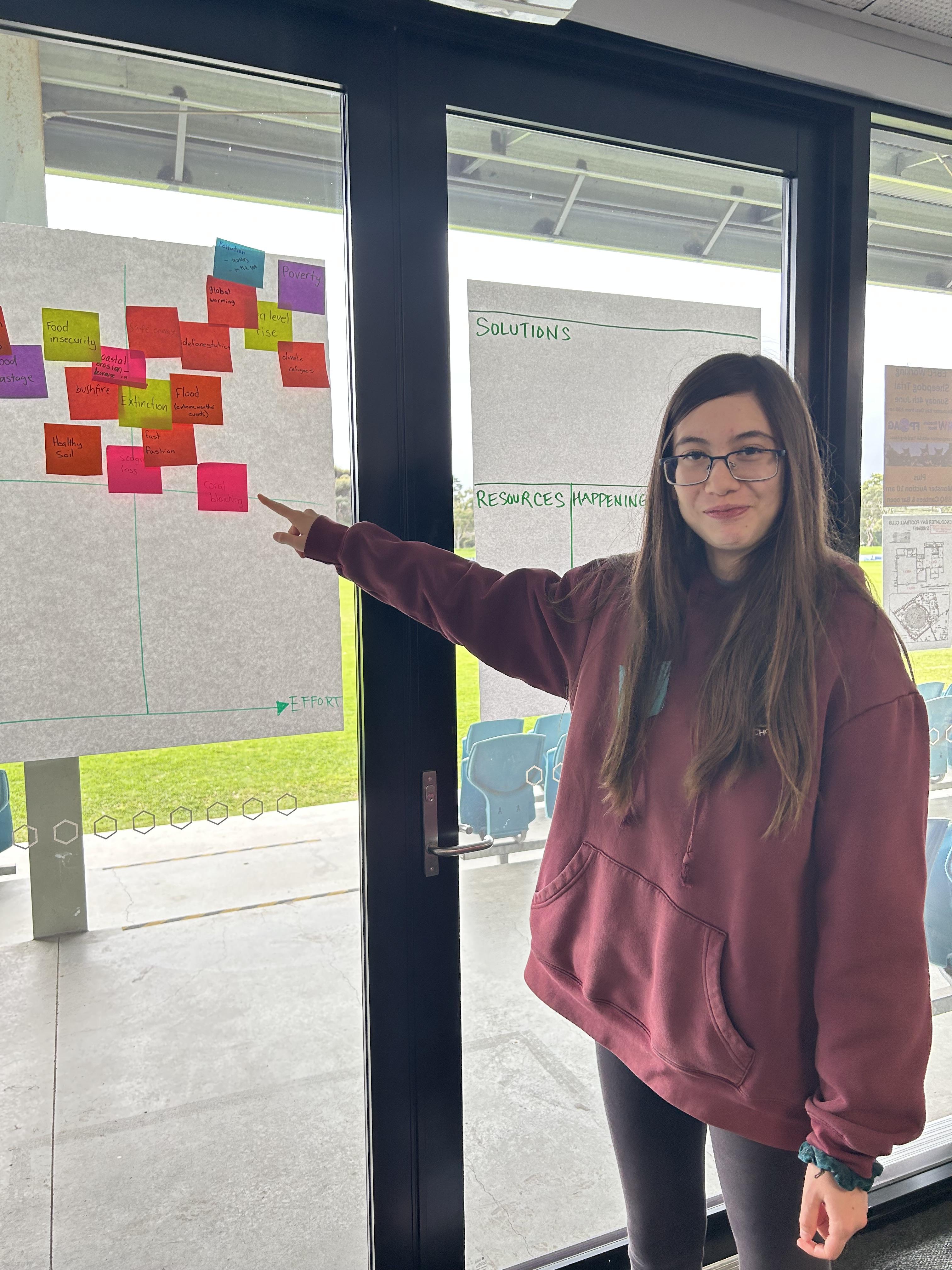 Monarto Zoo Excursion
Here are some photos from our excursion to the zoo. The giraffe and chimps were a highlight! We had a wonderful day !
Kind Regards
Sam Hartwell
R-12 Learning Improvement Teacher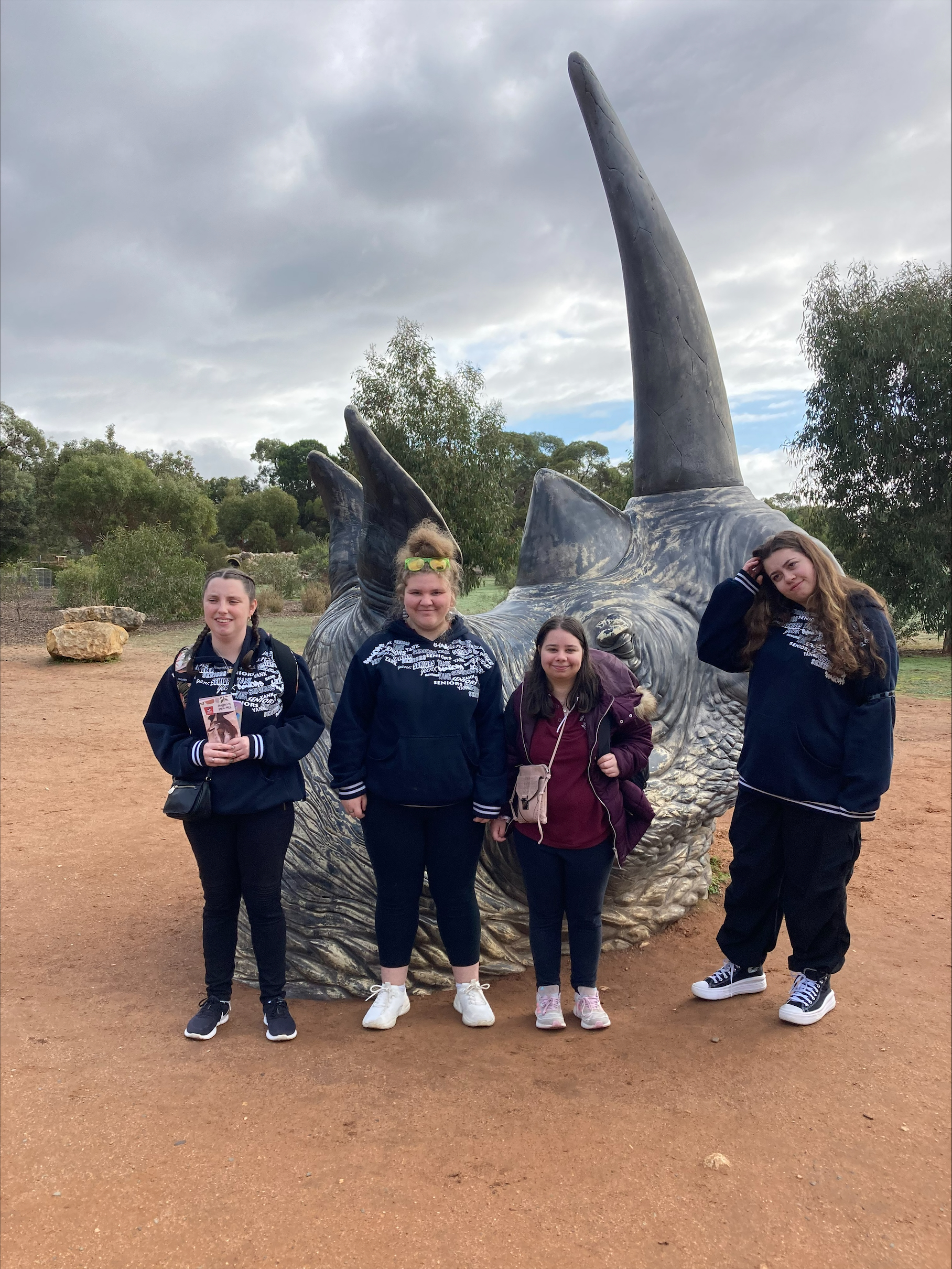 SAPSASA Netball
Congratulations YAS 5/6 girls on coming runner up in the SAPSASA netball carnival. We traveled to Victor Harbor to play 5 games against teams from the Fleurieu. The girls played really well, encouraging each other and having a ball. I am very proud of all the girls and how well they played. Thank you to Lilly W and Corinna for making the day happen.
Go YAS
Liz Ray
Library News
What better place to read a book ... than the Jungle Nook!
Maddie S, Ruby T, Armeet S and Ameia K from 2-3A joined our
cheeky monkeys in the Primary Library to share a story or two.